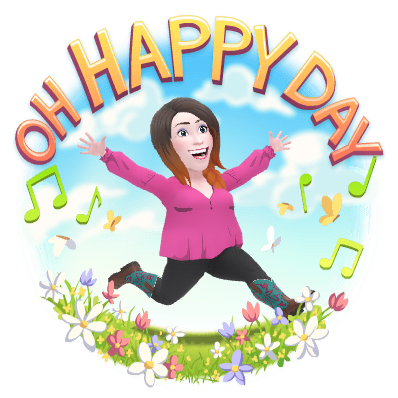 You ever have one of those days when you are absolutely craving a cookie and nothing is going make that go away…aside from a cookie?
I was having that today.  I'm at home, alone while my husband is working a rare Saturday job.  It's fortunately sunny enough today that I was able to turn the horses out for some out of the stall/paddock time and do my chores without getting rained on 😀
After chores were done I was feeling like I needed a cookie…maybe what I really needed was something to replenish the energy I had expended shoveling horse poop and cleaning stalls!
We live many miles from the nearest major shopping area, so I had to check to see what I had on hand…Peanut Butter: check – Oats: check – Excess Whey Protein Powder that I may never actually use because I'm burnt out on it: check! (and a few other things!)
I slightly modified a recipe that I found online, so I'll list what I used and leave it up to you to decide what kind of peanut butter, milk, and sweetener you want to use, as well as whatever whey protein you might have on hand.
1 Cup Creamy Peanut butter: I had Jif on hand
½ Cup Milk: I had Darigold Probiotic 1% on hand
1 TB Honey: I had, and prefer real / natural Maple Syrup on hand so used it
2 Cups of Oats: the long cook kind, not the quick (I had Quaker on hand)
1.25 to 1.5 Cups of Whey Protein Powder: Vanilla or Chocolate is suggested (I had Max Muscle MaxPro Chocolate on hand and used 1 Cup because MaxPro has 30g protein per scoop and 1 cup is 3 scoops, so I figured that'd be enough)
Warm the milk, peanut butter and honey or maple syrup (or other sweetener, maybe agave?) in a sauce pan on the stove, not too hot just enough to get it all mixed together nicely.
Mix in the protein powder (make sure you don't have the liquids too hot, the protein powder could react badly)
Mix in the Oats (I transferred everything to a mixing bowl vs using the sauce pan to mix)
I used a 2 tablespoon scoop and then rolled my bombs and pressed them like no bake cookies on some parchment. The original recipe says you can press into a 9×13 pan and slice into bars after chilling.  My bombs are chilling in the fridge right now…but I did eat one while it was still sticky.
Let me tell you, it was pretty filling for a "sleeved" stomach, and my cookie craving has been quelled!